Lazze's course
Lazze Janson was born in Sweden in the year 1959. At the age of eight he saw his first Hot Rod and he felt in love right away. While still playing with Lego he soon decided to build his own car one day. After going to school for three years he bought his first car and started working on it. Many would follow...
He soon realized that it was a hard job and started wondering if there was no easier way. In the meantime he started his own business and worked on the cars of customers. From day one he refused to work on regular cars.
After reading a lot on producing parts his eye caught The English Wheel. This machine would help him to shape the metal the way he wanted it. He built his own version of this machine and started practicing.
He had no idea that people in Great-Britain and the United States first shaped their metal with a hammer and a big sack of sand. After that they cleaned it up with the English Wheel. He developped Lazze's Wheel to eliminate that first step.
This technique gave him the idea to teach. Since the start over 1.000 people learned from the master himself (in Sweden and the United States where he lives and works at the moment).
Joris Vergauwe, owner of Naughty Boyz Rod & Kustom Shop, was one of them. He took the courses Advanced Metal Shaping Step 1 and Step 2. He learned a lot from this extraordinairy man.
During the last course Joris built a '32 out of nothing, together with two other students. Here are some pictures: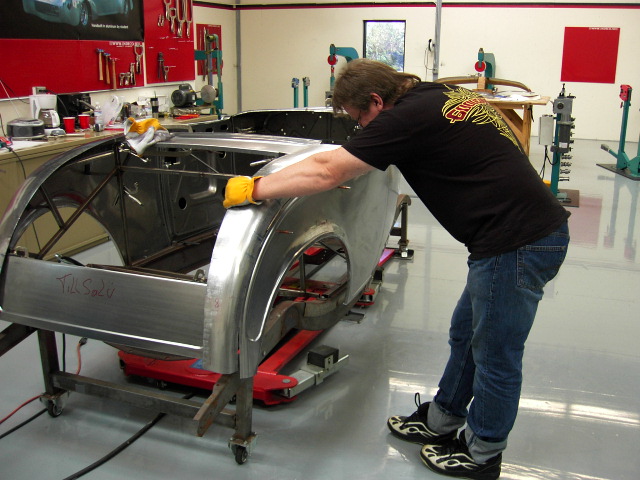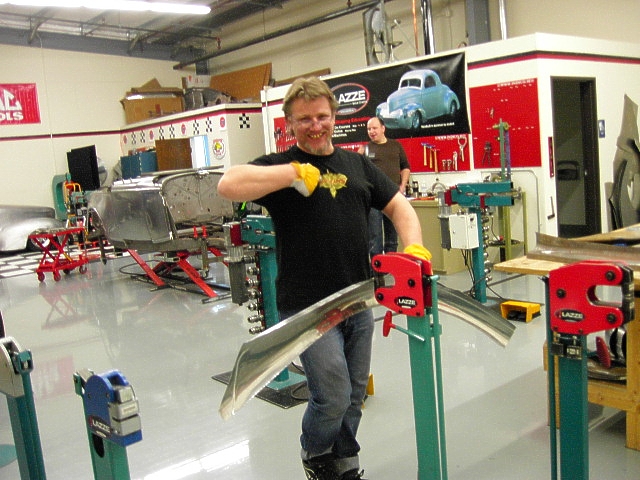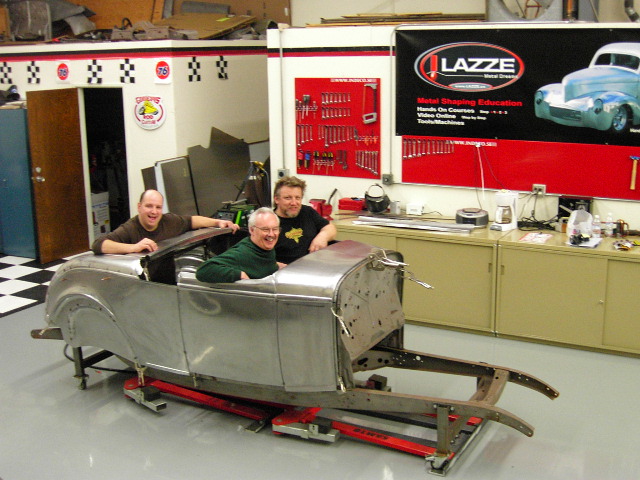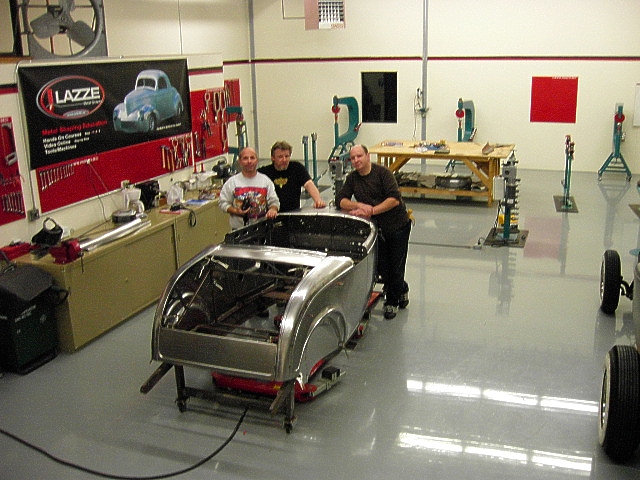 If you want to learn more about Lazze, what he's up to and how he does it, click here to surf to his website.